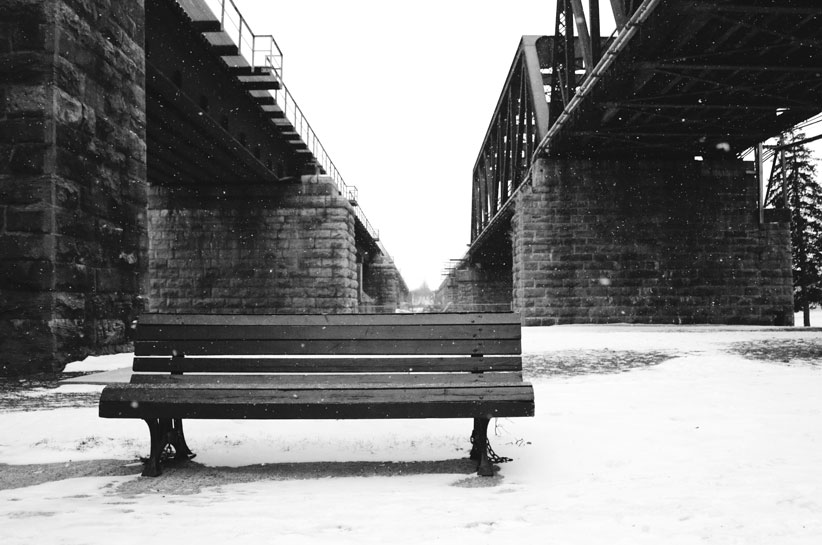 BENCHING: ANOTHER SHIT WAY TO PISS OFF PEOPLE YOU MAY POSSIBLY LIKE ONE DAY
It's on, it's off. Getting screwed around has been the bane of dating since the start of time, but now it's got a fresh new name: Benching.
I

recently read an article about a shitty dating technique called 'benching'. Although it sounds like a pilates move, it's actually a shitty way to keep someone on your hook.
According to New York Magazine's Jason Chen, rather than ending a relationship that they only have the vaguest interest in pursuing, one person keeps the other on the hook in case they fall short a player in the millennial dating game.
Instead of making real plans or attempting to move the relationship forward, the situation subsists for months (or years) on half-hearted texts or phone calls that keep the other party in limbo; in a constant state of hope.

THE PURPOSE OF BENCHING IS TO KEEP THEIR OPTIONS OPEN.
It's usually when they need a bit of validation or an ego boost, and this is confirmed when you try to end the situation and they turn into a stage 5 clinger.
There is a self-perpetuating cycle to benching that becomes particularly exhausting after a while. When you finally think you've moved passed them, they pull you back with drunken phone calls and woeful, self-absorbed texts about how much they miss you and it starts all over again.
It's almost a level up from the Fuckboy, right before you find yourself Ghosted by some spineless creep. There's less of the super douche negging, but ample "Netflix and Chill" and supportive texts to keep you thinking maybe there's something there.

Although it's depressing, these labels that define Millennial Dating habits have their benefit: the ability to name a behaviour you don't like gives you power to strip it from your life.
END THE CYCLE OF CRAP BEHAVIOUR.
But eventually you realise you're fishing in a pretty shallow pond of people who aren't looking for instant gratification to placate their insecurities.
After a while, dating someone who simultaneously makes you feel amazingly special and insurmountably insignificant becomes tiresome, and you realise that the absence of hope feels better than hope itself.
And by then, it's time to find a more comfortable seat.