LUXE TO LESS: 3 AUSTRALIAN DESIGNERS, ONE GREAT STYLE
The perfect slouchy weekend bag that takes you from brunch to bar.
F

inding the perfect go-to black leather bag can be surprisingly difficult. It needs to be large enough to carry everything – including a travel wallet – yet compact enough to minimise chiropractor visits so you don't end up with lopsided shoulders (it's a thing!)
I've always had a soft spot for the uber-chic, cool-girl slouchy bucket bag. Mimco used to do a great one a few years ago, but they're a little over-saturated in the market.
I am, however, partial to Australian-designed and/or made. Support local and all that. So I've compiled my three top picks ranked from affordable to luxe, Australian-designed, leather bucket bags that will take you from brunch to bar.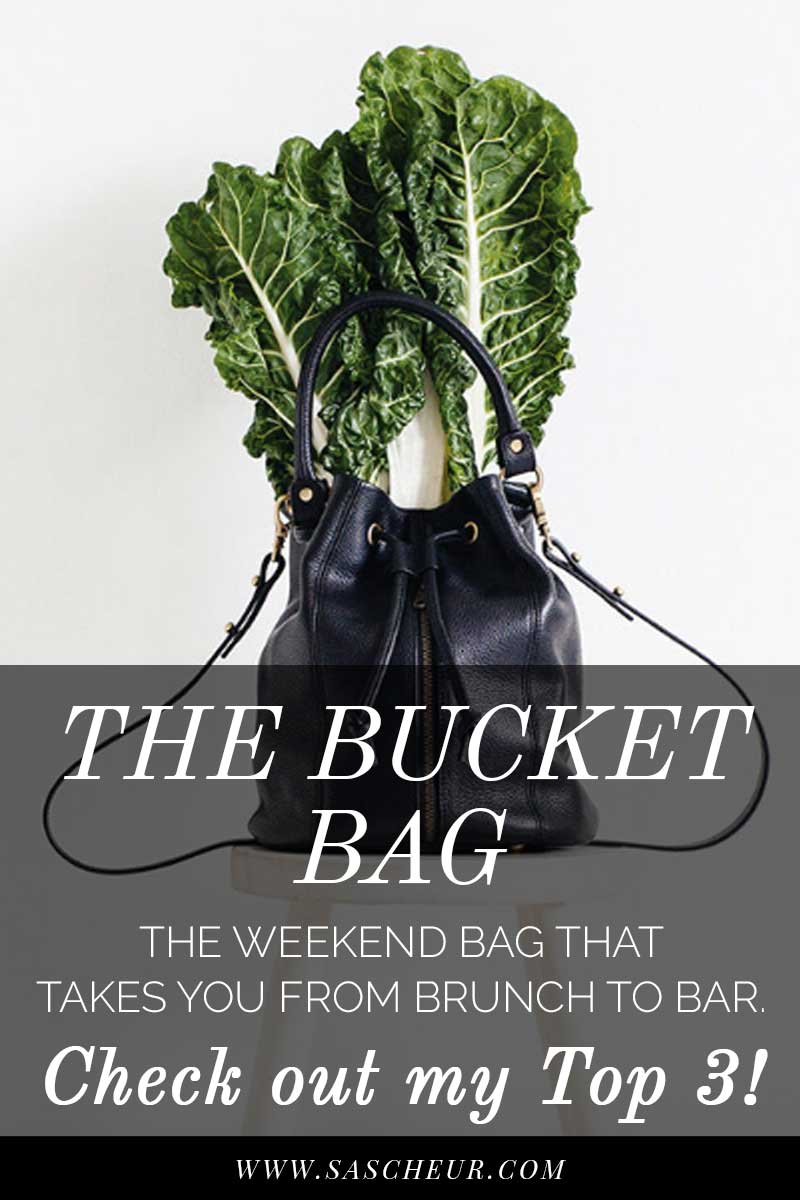 On the affordable side of things, NAKEDVICE's 'The Awakening' bucket bag is targeted at a younger, festival-going crowd.
With one long strap, it has the least versatility of my selection and looks to be limited in capacity with a width of 17cm.
Nevertheless, it is very well priced for a leather bucket bag and would hold the essentials nicely.
And at the end of the day, do you really need to bring 4 lip balms?
No. No you don't.
With a name like Status Anxiety's 'Premonition', I see good things in the bottom of this bucket bag.
According to the product description on the site, this is the perfect bag for occasions you knew were going to happen. Which is great, because I could probably lose a lot of random perfect-for-any-occasion stuff in this multi-pocket bag.
My top pick of the three, I find Italian grain leather always looks lovely, and the combination of a long strap and a handle gives you a bit of versatility – probably for those moments you foresaw coming.
It's also got an interesting zip detail that is apparently ideal for quick access to your phone, which was a nice piece of foresight by the designer.
It's also a good size so you can carry all those lip balms (and apparently silverbeet).
I foresee this one coming to a brunch and/or bar with me in the near future.
Ironically named, the Oroton Journey Gather Hobo would be more likely to be seen slung over the lululemon-clad arm of a Toorak mum while she climbed into her Range Rover than an impoverished, travelling worker.
Nonetheless, this Oroton bucket bag and its 'lol not poor' price tag is gorgeous in its simplicity.
"I'm hella chic," says the Black Calf Leather and Gold Accents.
The Cross-Body strap smirked. "But also functional,' it replied.
You get the gist: pricey, but nicey.
Have I missed anything? Let me know in the comments below.