SPICED PUMPKIN GINGERBREAD IS THE PERFECT PICK-ME-UP DURING THESE COLD WINTER NIGHTS
Grab a cup of tea and let your oven warm your home with the scent of Christmas in July.
I

I'm a super lazy baker. I never go off the recipe and if I can, I'll use one pot to do everything. This delicious, spicy pumpkin gingerbread loaf combines both of those traits, and I strongly recommend you adapt these qualities into your cooking.
For one, I never have the "right" ingredients on hand, and two: I'd rather use up the rif-raf taking up space in my cupboard. I also hate cleaning, so the less bowls, the better!
Craving something sweet, I decided to put together a quick last minute spicy gingerbread loaf to have with my cup of tea. I usually put overripe bananas in my breads to add moisture and reduce the amount of added sugar (I actually rarely add additional sugar to my banana bread and will only add a dollop of honey if the banana's aren't quite black enough) but I was all out.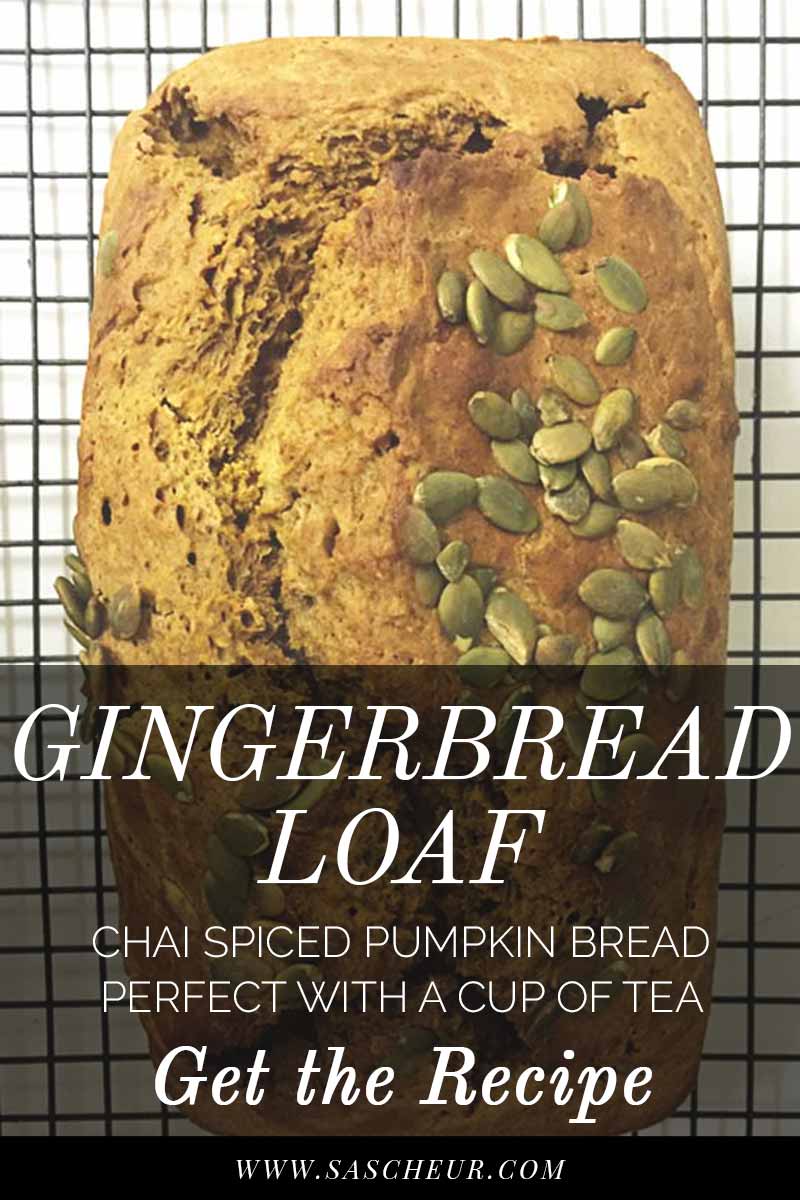 So I used the pumpkin sitting in my fridge instead.
I don't really measure when I cook – I just dump in heaps of my favourite ingredients and see what happens. But I've listed out what seems like a suitable amount of each ingredient in case you're a by the book type of cook.
TIP: Brew your chai tea before you get started – it'll make it nice and strong when you finally add it to the mix.
I used my favourite kitchen appliance for this one: my food processor. It's so easy and cuts down on mess. I used it to grate my pumpkin and mix all of my ingredients together – so simple!
If you don't have one, buy one right now – you'll be surprised how often you use it. I bought mine, a Ronson, from Target 3 years ago for about $60 and it's still going strong (touch wood).
Otherwise you can use a standard hand mixer instead, but it's more work.
I make some type of sweet loaf every week – a variety on my banana bread – and take it in to work. I'm a feeder.
Makes 1 Loaf
INGREDIENTS
1/3 Cup Coconut Oil
1/3 Cup Honey
1 Tsp Vanilla Essence
1 Egg
250g Pumpkin, grated
2 ½ Cups Wholemeal Self-Raising Flour
1 Tbls Cinnamon
2 Tsp Ginger, ground
Sprinkle Cloves
1 Cup Chai Tea, strongly brewed
METHOD
1. Preheat oven to 170C.
2. Mix Coconut Oil, Honey, Vanilla Essence, Egg and Pumpkin until combined.
3. Add Wholemeal Self-Raising Flour, Cinnamon, Ginger and Cloves and mix until it becomes a bit too doughy.
4. Add half of the Chai Tea and continue to mix. Pour in the rest of the tea and mix for another minute until it looks like a nice cake batter.
5. Pour into a prepared* loaf tin and bake for 1 hour. Bread should be clean in the middle when skewered.
6. Enjoy!
*I've been using spray coconut oil – it makes preparing cake tins a breeze.